Is there anything as good as spending the day shooting 18 holes with your buddies? Hardly.
But what happens when we add in some golf swag from Pegboard?
What Is Golf Swag?
SWAG is an abbreviation for "stuff we all get", but it is more than that. You give or receive swag to show you are part of a group. Personalized jackets, tumblers, stickers, etc., are all examples of swag items. Gifting swag items to friends, coworkers, or teammates is a great way to make any occasion memorable.
So, is there anything as good as spending the day shooting 18 holes with your buddies? Not when you add swag gifts into the equation.
Whether preparing for a big golf tournament or just a casual golfing meet-up with your friends, you can be the hole-in-one at the gathering by gifting swag items to your golf mates.
Here is a list of 5 swag ideas from Pegboard for your next golf outing to make you the best hitting club in the golf bag.
1. Customized Apparel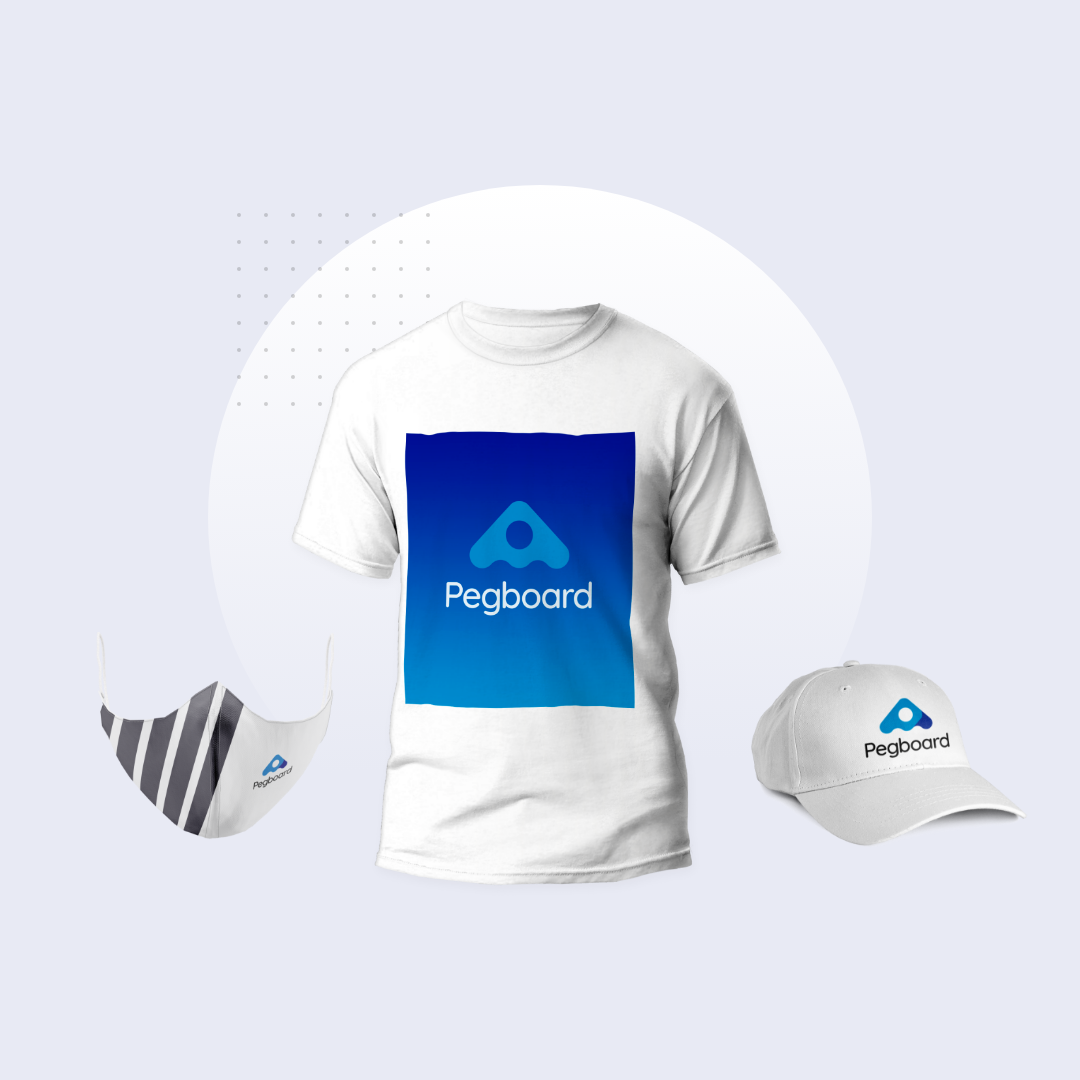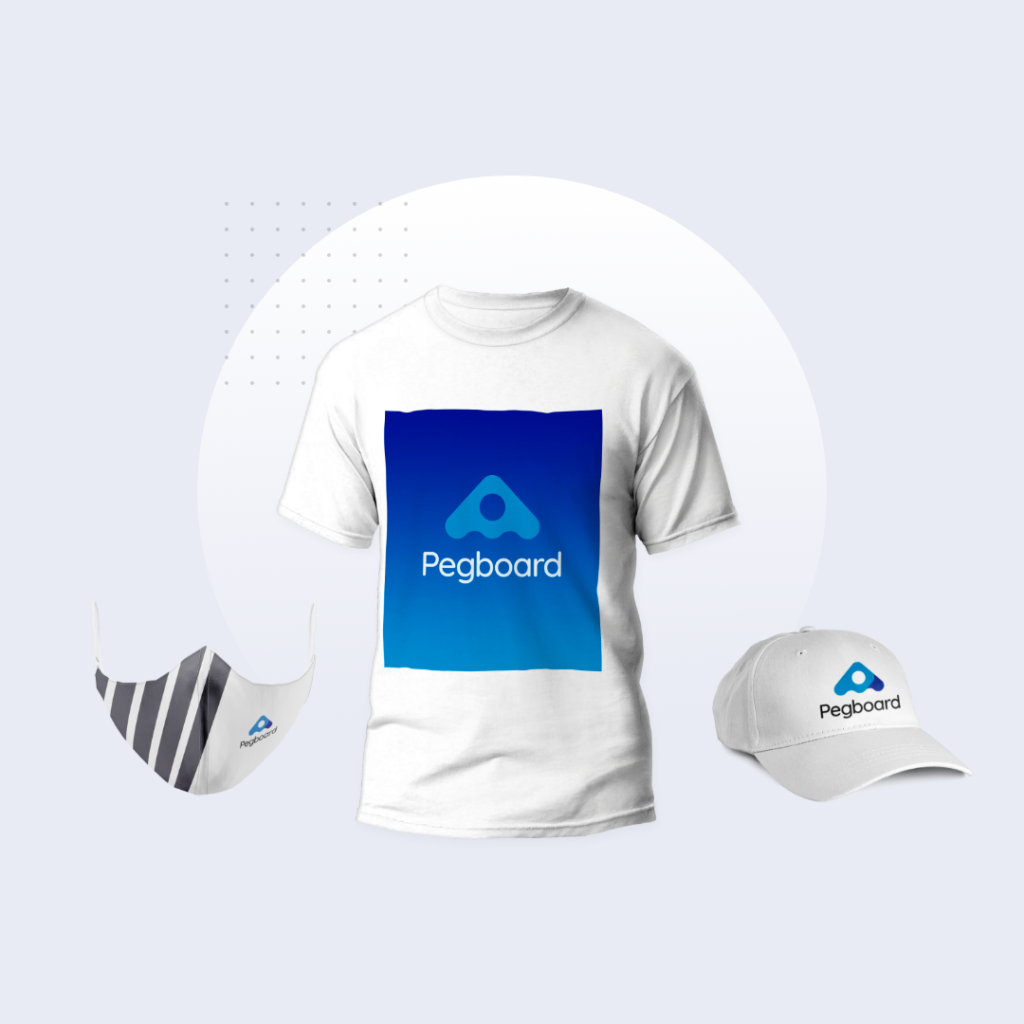 Nothing says we're here together, and we're here to party, quite like matching shirts or jackets.
Whether you want to individualize each shirt with your golf team's name, individual names, or logos, Pegboard has you covered. See what we did there? Covered, like from the clothes? You get it!
Entering a golf tournament with matching team apparel is one way to show the other teams that you are in it to win it. It shows that you are professional and serious about the game. It just makes your whole team look good!
Not to mention, having matching shirts or other clothing will make it easier to spot each other after a long day on the course.
Shirts and jackets aren't the only apparel that Pegboard can customize for you. Hats are another excellent option, especially when you are spending all day outside golfing. Protect yourself from the sun's rays in style.
Personalized apparel is also a great way to promote a friend or teammate's business while you are out on the course. Having that information printed on the back of a shirt is an excellent way for other people to see it, and they are more likely to remember it.
 Mixing work and play in the best way.
2. Personalized Score Sheets
Pegboard is an expert at customized printing, from stationary to score sheets. They will be able to make what you are looking for.
If you are entering a big golf tournament or just cruising the course with your buddies, you will be keeping score. Another great swag item to make your game the best it can be is personalized score sheets.
Now you can keep score in style.
Intimidate the other teams with pristine and personalized score sheets featuring your names, logos, etc.
Personalized score sheets are also a great gift to give to your friends. It shows you enjoy golfing with them and having them in your group or team.
It is a gift that people will appreciate and remember for many games to come.
3. Personalized Writing Utensils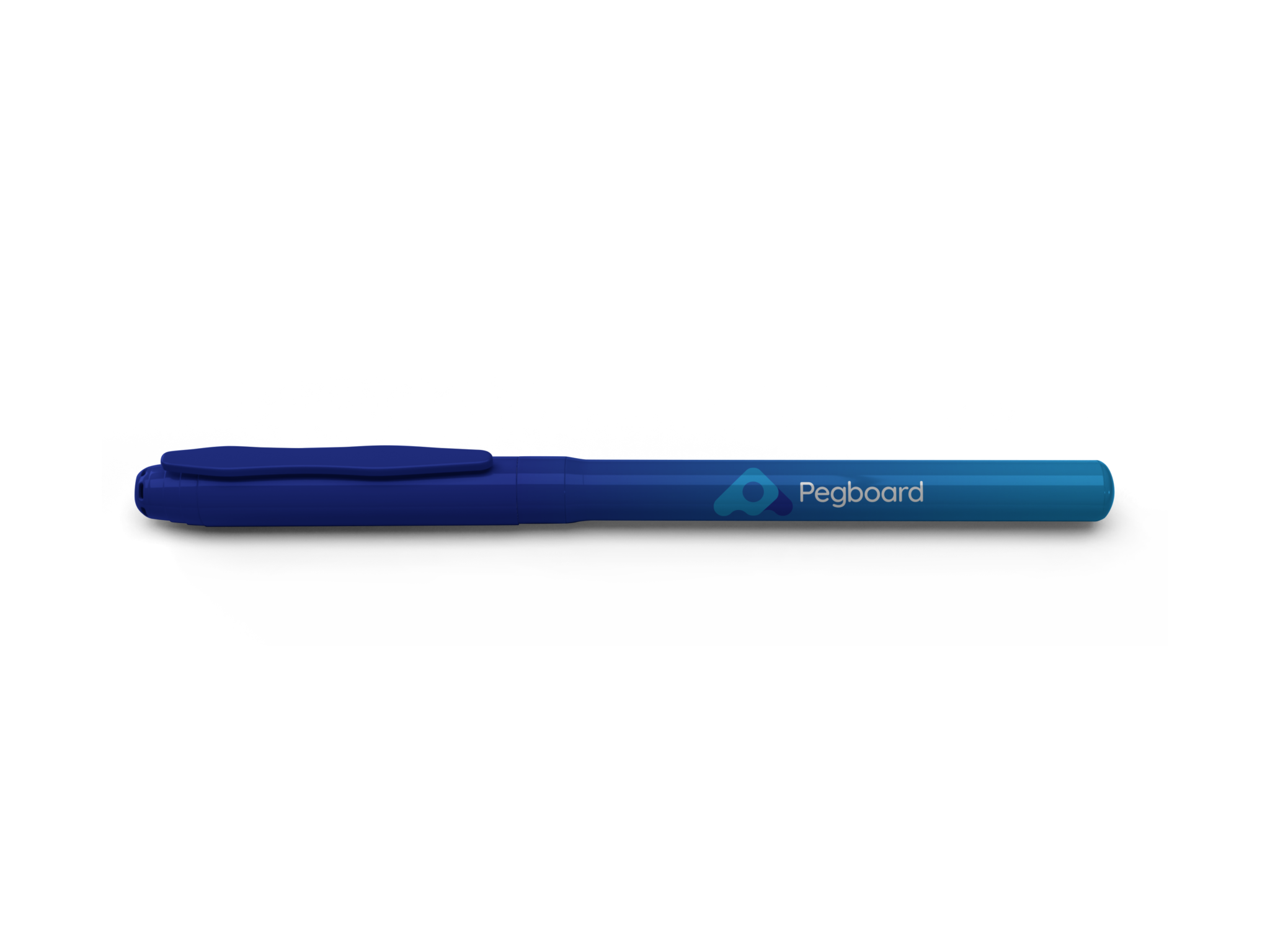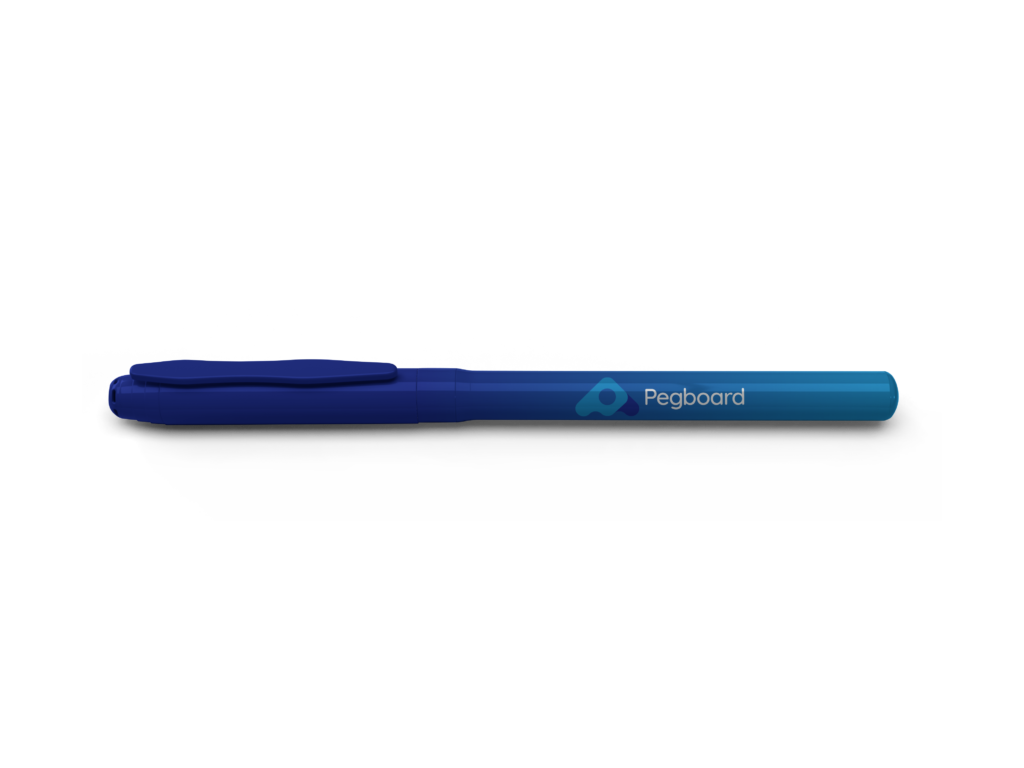 You have customized score sheets, but how will you keep the score without a pencil?
Pegboard also offers customized supplies like pens and pencils. Sophistication is at your fingertips, literally.
Having pens or pencils with your team's name on them is a great way to give exposure to the team, as well. How often are we lending out writing utensils, and unfortunately, how often do we misplace those utensils for them to be picked up by another?
Branding is how you get your name out there. When you're looking for new teammates, having swag out there with your team's name on it is an eye-catcher. How cool will it look during a golf tournament when someone needs to borrow your pencil to fix their losing score, and they see your team's logo flashing up at them as they write?
It shows professionalism and organization, and it shows love for golf!
4. Customized Water Bottles and Tumblers
Having a cool water bottle or tumbler is all the rage right now. What can make that already trending hydration device even better? Having it personalized through Pegboard, of course!
Show your friends you care about their hydration on the course with a unique water bottle featuring their name on it.
Stay cool and refreshed during an intense golf tournament while showing off your team logo to the other competitors.
This is a great option for promoting your team while keeping a professional look on the green. Having personalized, reusable water bottles/tumblers are also great for the environment and will make your team look even better.
5. Car Window Stickers and Decals
An increasingly popular trend for decorating your vehicle is having cool window stickers or decals.
This is a versatile option for a golf swag gift. You can advertise your golf team with a logo that everyone you drive past will see.
Gifting your friends or teammates a customized golf design that you can all put on your vehicle shows unity and fun.
The best option for the window stickers/decals as golf tournament swag though is to place them on your golf carts! Again, show other players that you are a united front and you are there to win. Not to mention, a fleet of golf carts with a customized team logo on them looks awesome.
Like apparel, this is another way to promote a business that your teammate or friend may have. Seeing their information on your golf cart will be extremely memorable, and a great way to draw in more business.
Again, this is an option that shows unity. It helps others feel like they are part of the team. And everyone needs to feel that way from time to time.
Plus, So Much More!
Now more than ever, it is important to get out there and have fun. Life is too stressful as it is. So, when you get a chance to go out and hit a round of eighteen holes with your friends, take that chance. When a big golf tournament is being held, play that tournament.
Spend time with your friends and teammates making memories and let fun golf swag items be a part of those memories.
From apparel and water bottles to sunglasses and more. The options are endless and so much fun.