Your Most Important Documents Delivered On-time, Every Time
Build Brand Loyalty
Save Time & Money
Get Organized
Your most important documents delivered on-time, every time.
Stop Worrying About Your Important Documents
When it comes to print and mail services, you need a partner that will help you work more efficiently and ensure your mail pieces are delivered to the right people on-time, every time.

At Pegboard, we've worked with businesses, organizations and court systems like yours for more than half a century. We know that your business depends on us, and we don't take that lightly!
In the Right Mailbox at the Right Time. Every Time
When it comes to important print and mail documents like bills, customer statements and jury summons, we know how important it is to find a partner who will work as hard as you do to ensure your mail pieces arrive in the right mailbox at the right time.

We've built partnerships with the premier mail houses in the nation, who work with some of the biggest brands in the world. Together, we provide capabilities and a level of sophistication you won't find anywhere else.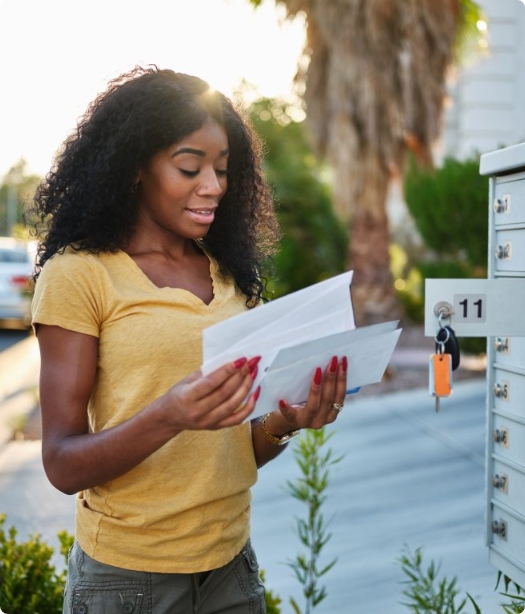 How to Win with Print & Mail Services
Plan
Our team will create a custom plan that maps your data and document requirements to our rocket print and mail solutions.
Process
You send us your data at regular, pre-determined intervals.
Print & Mail
Your documents are printed and delivered to your customers' mailboxes.
How Will Print & Mail by Pegboard Benefit You?
Since 1964, we've helped businesses and organizations solve problems, work more efficiently and grow.
Trust
Our business is built on your trust. We will do everything to protect it. Whether it's fair pricing, project schedules or product quality, you can trust us to deliver on our word.
Partnership
We are more than a vendor. We are your business partner. When you succeed, we succeed, and we want to see you succeed over the long haul.
Quality
Our printing and mailing services handle the documents that enable your business to function. Our commitment to quality execution is second to none.