Showing appreciation to your employees is always important, no matter their position within the company. Even interns, who are often assigned undesirable tasks and mundane responsibilities, can significantly contribute to the team's productivity.
To make sure your interns feel valued and happy and increase their chances of accepting a job offer, it's a great idea to give them gifts. While finding the perfect intern gifts may be challenging, don't worry! 
This list provides excellent suggestions to help you find the ideal gifts for interns and make them feel appreciated.

Why Giving Gifts to Interns Is Important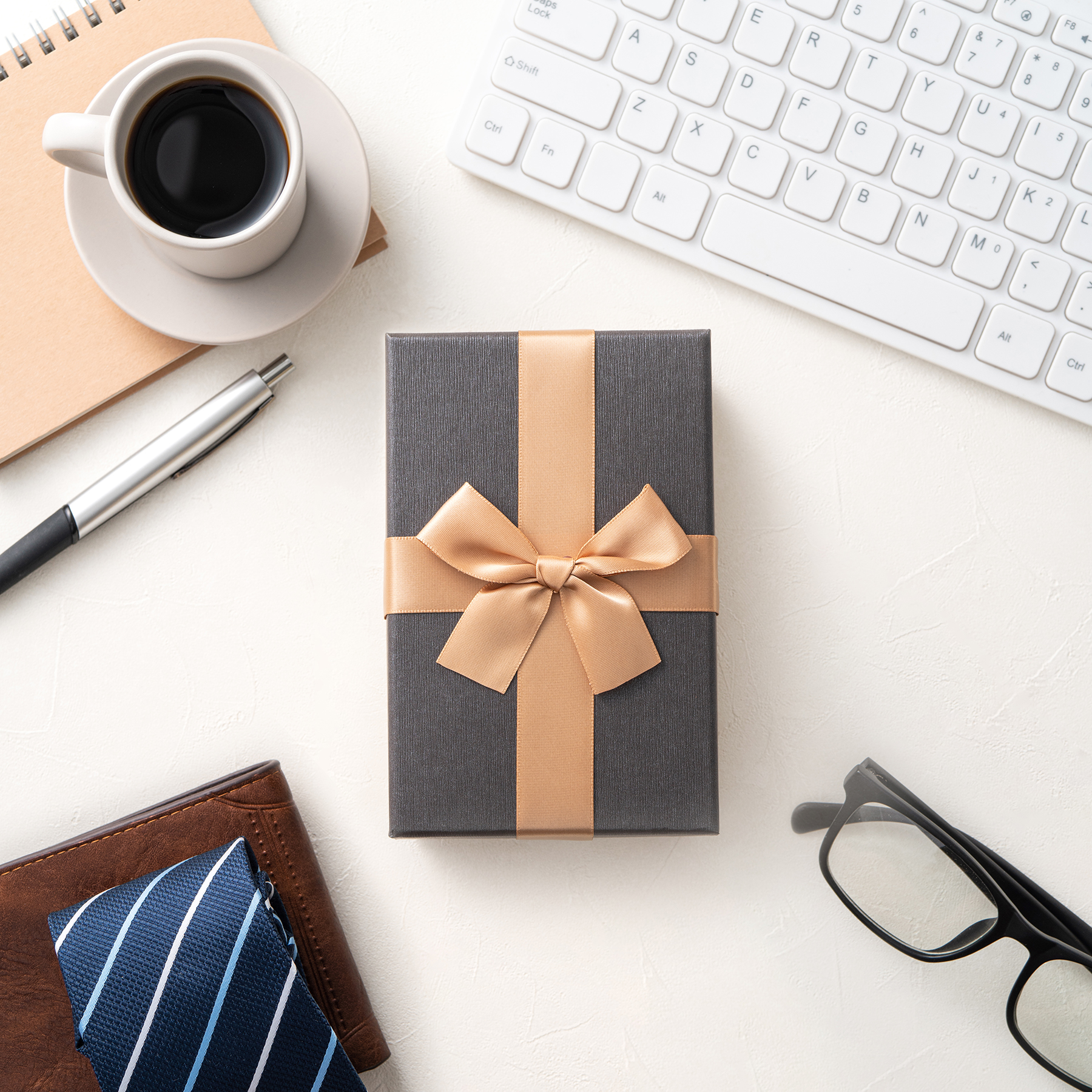 As a supervisor, one of your key responsibilities is to keep your team motivated and productive, regardless of their job title. This includes everyone, from top executives to entry-level interns.
Motivating your team is simple if you consistently and effectively communicate with them, but it can become a challenge if neglected. This is especially true for interns, who often aren't around for annual reviews and may not be eligible for bonuses or raises. 
However, giving them a small gift can be an effective way to show your appreciation and keep them motivated. You can get them something when they first join the team, during significant milestones, or even as a farewell gift.
Here are some of the reasons why giving gifts to interns should be part of your plan:
Building camaraderie:

A thoughtful gift, particularly one related to the organization or job, can help interns feel like they belong and are part of the team.

Showing appreciation:

Interns are often given mundane tasks, but these jobs still need to be done. By showing them gratitude through a gift, you can reinforce that their work is valuable and appreciated.

Encouraging loyalty:

If an intern proves to be a good fit and is offered a job, a small gift can encourage them to accept the offer and stay committed to the organization. Given the investment in training interns, it's worth considering such gestures to help retain talent.

13 Best Gifts for Interns To Welcome or Thank Them
Here's a list of the best intern gifts for you to show your appreciation.
1. Extend a Job Offer
When it comes to gifts for interns, nothing beats a full-time job offer. Many interns put in a lot of hard work to contribute to their organization, gain industry experience, and impress their superiors. If you notice that an intern fits in well and could be a productive part of the team, there's no better gift for interns than a job offer.
Of course, sometimes, it may not be possible to offer a position immediately. In such cases, it's important to communicate honestly with the intern about the situation. It may be a difficult conversation, but it's better than keeping them in the dark.
If you don't let them know this, they might move on and never reach out to your organization again. So even if they don't end up working for your organization, they may still recommend you to others or consider you for future opportunities.
2. Company Gear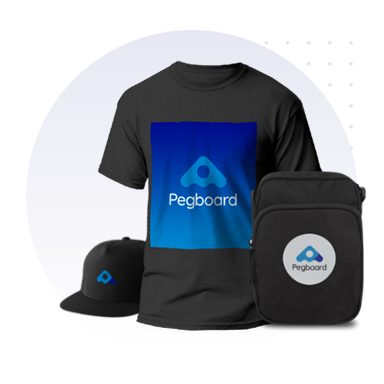 Interns often feel a sense of pride and accomplishment when they step into a new role. Giving them a company-branded item can allow them to display their new status and demonstrate their journey to success. 
Fortunately, there are many affordable options for promotional gear online, such as T-shirts, coffee mugs, and laptop bags. Moreover, these items are not just great as gifts for interns but can serve various purposes outside of the intern program. You can use the extras for trade shows or offer them as employee incentives.
3. Water Bottle
If you're looking for a simple yet practical gift idea for your intern, a high-quality water bottle could be a great option. Not only does it promote good health and hydration, but it can also help your intern feel more included in the workplace culture.
As an intern, adjusting to a new routine and working long hours can be challenging, and having a water bottle on hand can be a helpful reminder to stay refreshed and focused. Plus, even if your intern already has a water bottle, having a spare one can be useful for use at home, on-the-go, or in different areas of the office.
4. Customized Bag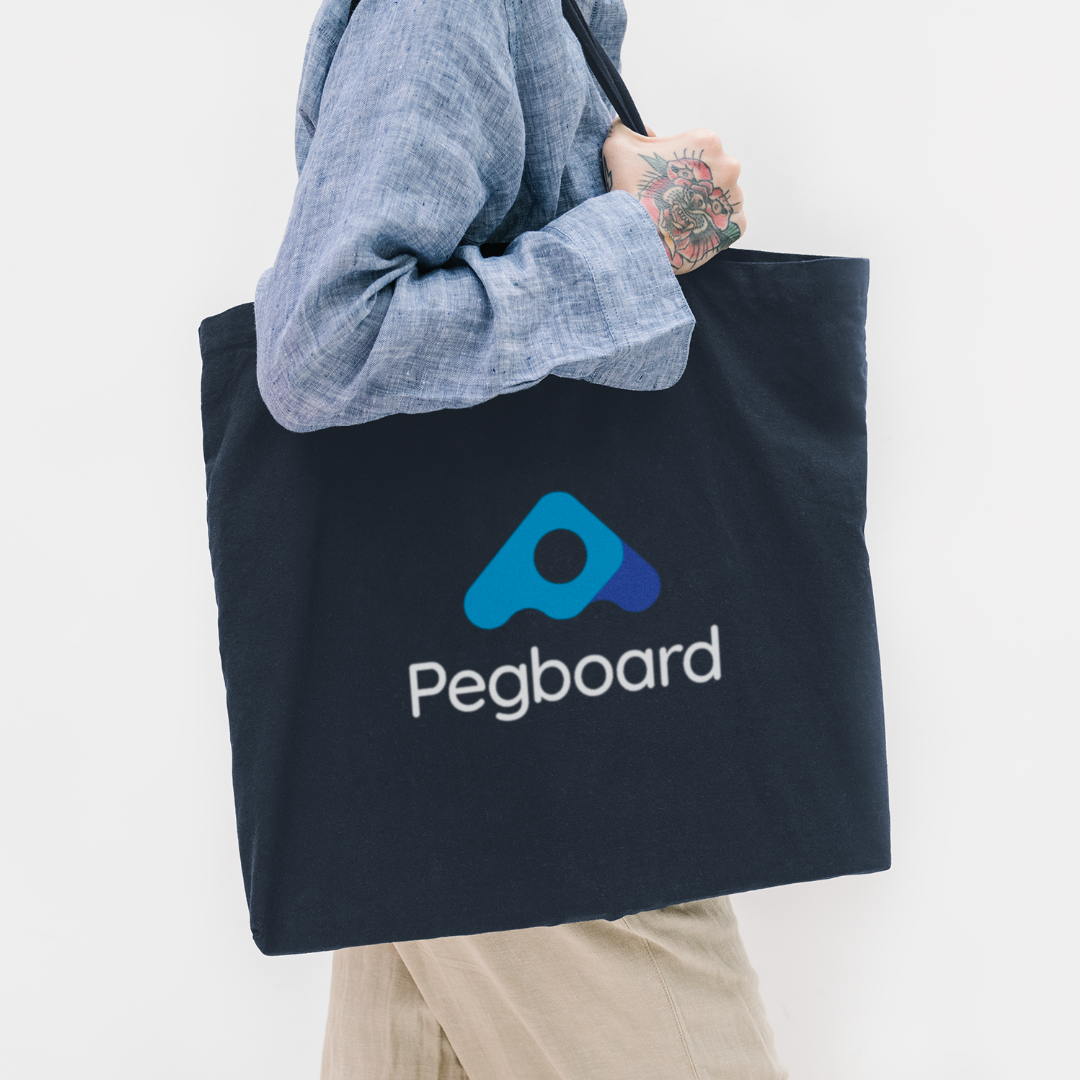 Getting your things to and from work is part of any commuter's day. Having a nice bag to help bring office equipment or lunch can help boost productivity and increase the intern's pride in their work.
And even if they work from home, everyone eventually ventures away from home and needs a bag to bring their gear.
A great gift for an intern is a customized bag. You can add a unique touch by putting their name or something personalized on it, or go with a company phrase or slogan. The sky's the limit for customized bags.
5. Customized Hoodie
Bundling up in a soft hoodie is a great feeling. You can share this warmth with your intern by getting them a customized hoodie perfect for those chilly days. It can be a great gift for any intern.
Hoodies are versatile and useful. And by adding a personalized touch, your intern will know you appreciate their hard work. It gives them something unique and helps them remember the experience for years to come.
6. Vacation-Related Item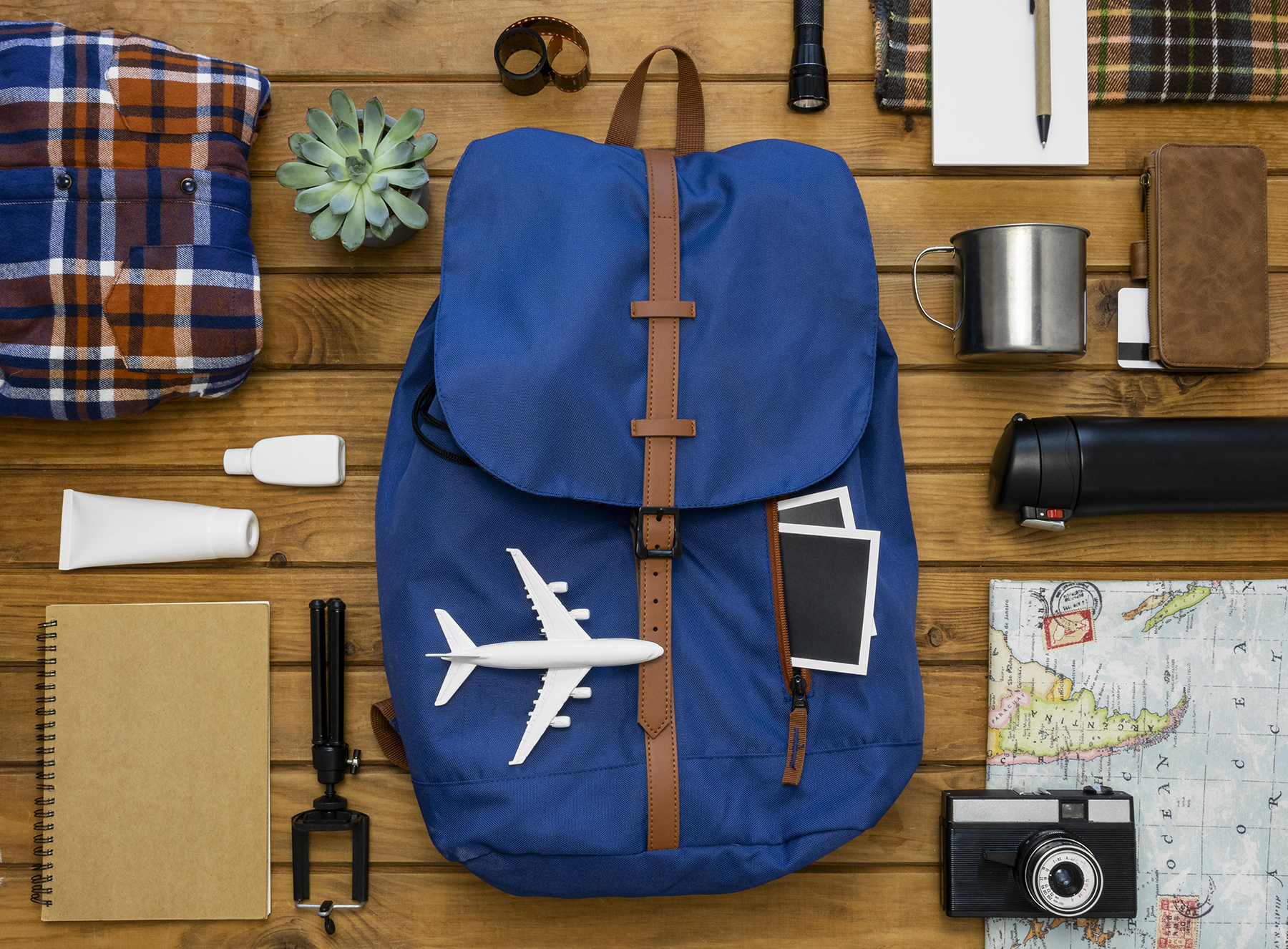 Finding the perfect gift for someone can be tricky, but a great way to get it right is to pay attention to what they enjoy doing outside of work – especially if they mention any upcoming vacation plans. This not only shows that you care but also helps you choose a gift that they'll love. 
For example, if an intern mentions plans to hit the beach, consider getting them sunscreen, sunglasses, or a travel beach towel. Or if they're into hiking and camping, a flashlight, comfy socks, or some camp cookware are great options. 
7. Tech Gadget
It's no secret that many people are hooked on technology – whether it's their phone, laptop, or TV. So, tech-related items can be a great choice when it comes to getting gifts for your interns. Some ideas include:
A portable charger

Headphones or earbuds

Screen cleaning supplies

Bluetooth speaker
Of course, tech gadgets can be pricey, but even a small and affordable portable charger can be a thoughtful gift they'll appreciate.
8. Customized Coasters
Internships are a time for growth and gaining knowledge. Another sign that someone is maturing is by protecting furniture with a coaster. It can help them at home or ensure your office furniture stays in great shape.
These incredible little devices can be useful for nearly any home or office, and with the right help, getting them customized is as easy as figuring out what you want on there.
And the options are limitless. Go with simple customization with their initials, or think of something that shows how you understand them. Either way, your intern will love this practical gift.
9. Customized Webcam Cover
With all the privacy concerns today, you can never be too careful. And if there's one thing that's more worrisome than nearly anything else, it's giving someone malicious a direct view into your office space and face.
That's why a customized webcam cover is an excellent solution for a gift for interns. It helps protect their privacy with a neat tech gadget that shows you care about them and their privacy. 
At a time when many employers are overreaching, you can set yourself apart by doing the opposite maneuver and helping them shut off instead of always staying on. And then with a quick flip of the cover, they can always be ready to go for the next video call or meeting.
10. Something for the Desk
Interns may not realize how small changes to their desk setup can make a big difference in their work experience. By giving them a thoughtful desk gift, you'll not only make their day but also show them that you care. 
For instance, a cute picture frame where they can display a photo of their loved ones or favorite vacation spot can brighten up their work area. Plus, adding a low-maintenance plant like a small succulent can also bring some life to their desk. 
If you want to go the extra mile, consider getting them a more expensive item like a keyboard, laptop stand, or desk lamp that can improve their productivity at work. This way, you're giving them something practical that aligns with the company's goals while still being a thoughtful gift.
11. Bedside Clock or Phone Holder
When it comes to gift ideas for interns, consider their sleeping quarters. Many people rely on their phones as alarm clocks, so a bedside stand can be a thoughtful gift. Also, look for a small clock with a unique design, or consider a stand that holds their phone while it charges overnight. 
This practical gift is something they can use for years to come, and it may even encourage them to be punctual for work. You could also consider a unique eyeglasses holder if your intern wears glasses, as they can be functional and stylish on their bedside table.
12. Journal or Stationery
In a world where technology reigns supreme, it's easy to forget the value of physical objects. However, there's something special about tangible things, and a small journal or stationery set can make great gifts for interns. 
A journal provides a way for interns to document their experiences and personal growth as they transition from student to professional. It can also encourage self-reflection, a crucial skill for anyone starting their career.
Plus, a stationery set can also help show appreciation. Thank-you cards can be sent after interviews, or a blank set can be used for any occasion, making it a versatile gift idea.
13. Personalized Item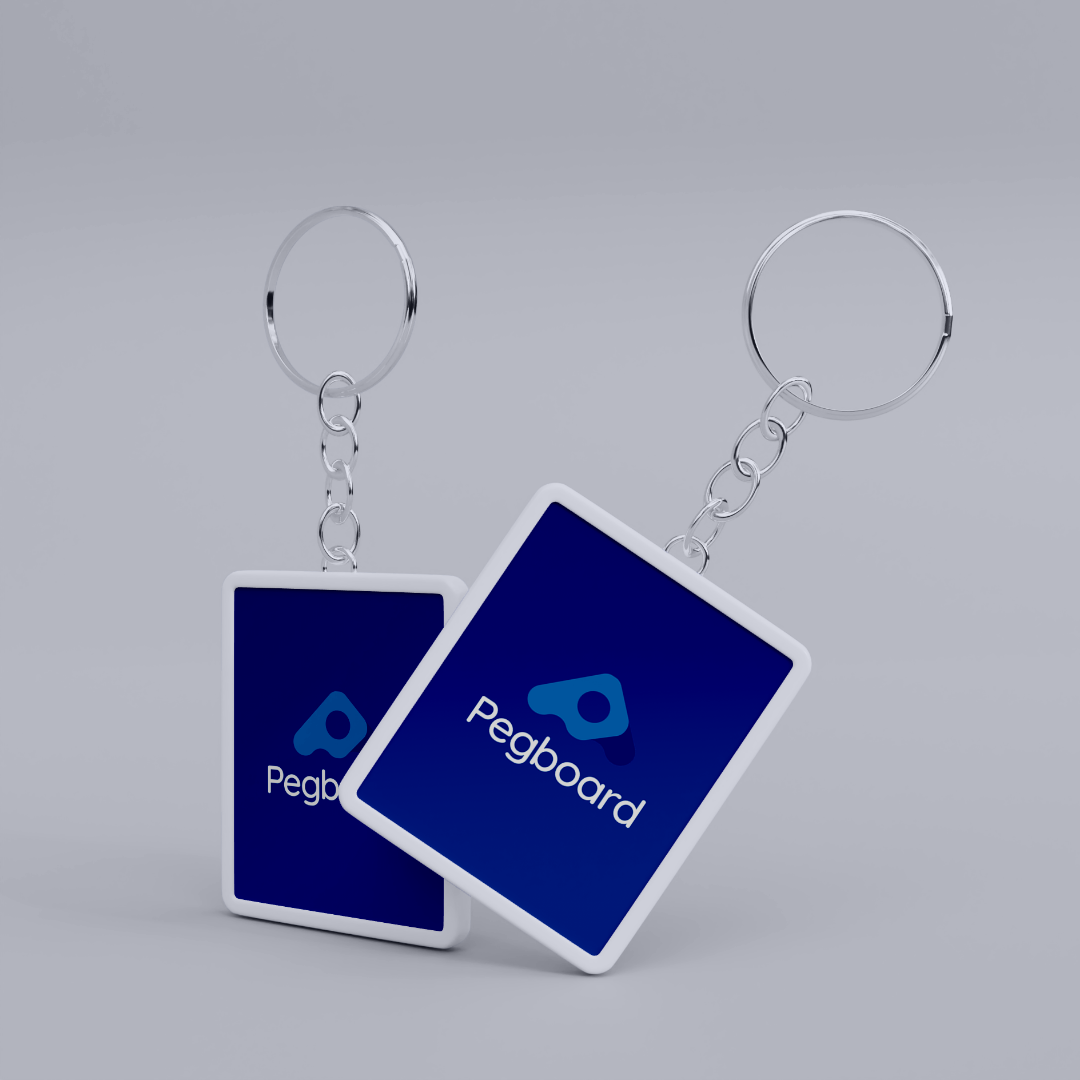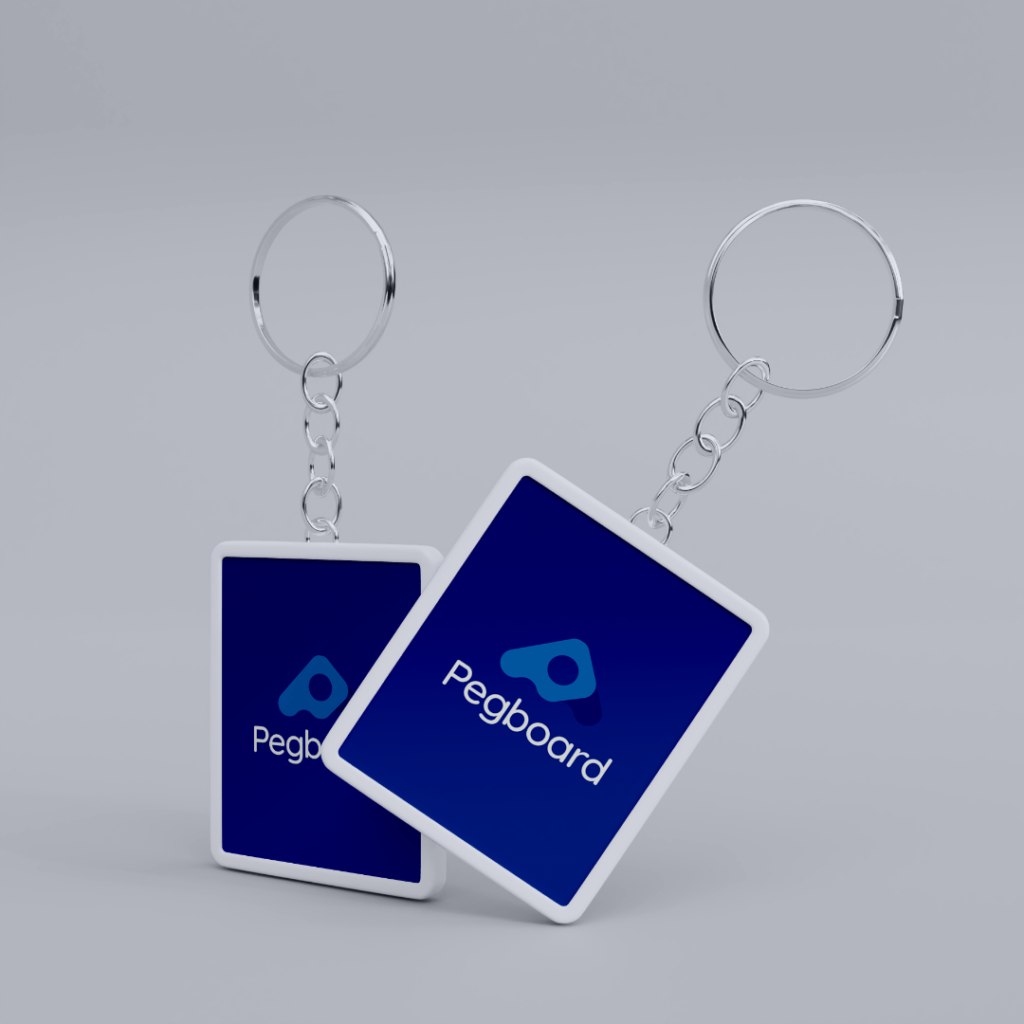 Adding a personal touch to a simple gift can make it more memorable and unique. One effective way to achieve this is by customizing or engraving the gift. Our services offer customization options for items you purchase or bring in yourself.
Personalized stickers are another fun option to add a unique touch to water bottles, laptops, or candles. By customizing a gift, you can make it stand out and show the recipient that you put thought and effort into their present.

Frequently Asked Questions
Here's a short list of the most frequently asked questions about gifts for interns.
What should I gift my intern?
There are several ways to show appreciation to your intern through gifts such as coffee mugs or water bottles. Subscription plans can be beneficial, while books can provide valuable knowledge for starting their career.
Do you get your intern a gift?
While it's not necessary, getting gifts for interns is a great way to show your appreciation, boost their morale, and increase their chances of accepting your job offer. Plus, even a tiny token of your appreciation can go a long way, especially if it's something personalized.
What do you give an intern on the last day?
Choosing an appropriate gift for your intern on their last day can be difficult. But you could opt for something that enhances their professional growth, such as a book written by a renowned expert in your field or an office item like a keyboard that facilitates their daily work.
How do I make my intern feel welcome?
To help interns feel valued, treat them on par with other employees. Greet them warmly, inquire about their leisure time, pay attention to their hobbies, and consider giving them small gifts as a gesture of appreciation.

Conclusion
In conclusion, showing appreciation to your interns through thoughtful gifts can go a long way in boosting their morale and motivation. As interns play a vital role in a company's success, it's essential to ensure they feel valued and appreciated for their contributions. 
With the suggestions in this article, you can find the perfect gift to welcome or thank your interns, ultimately increasing their chances of accepting a job offer and continuing to be an asset to your team. 
Contact Pegboard to order your customized products today! We have exactly what it takes to get your incredible intern gift in your hands right away.