Branded merch is more important now than ever in the public and online market. While competing brands and products exist, selling merchandise is also easier. Therefore, company branding is an excellent way to increase revenue.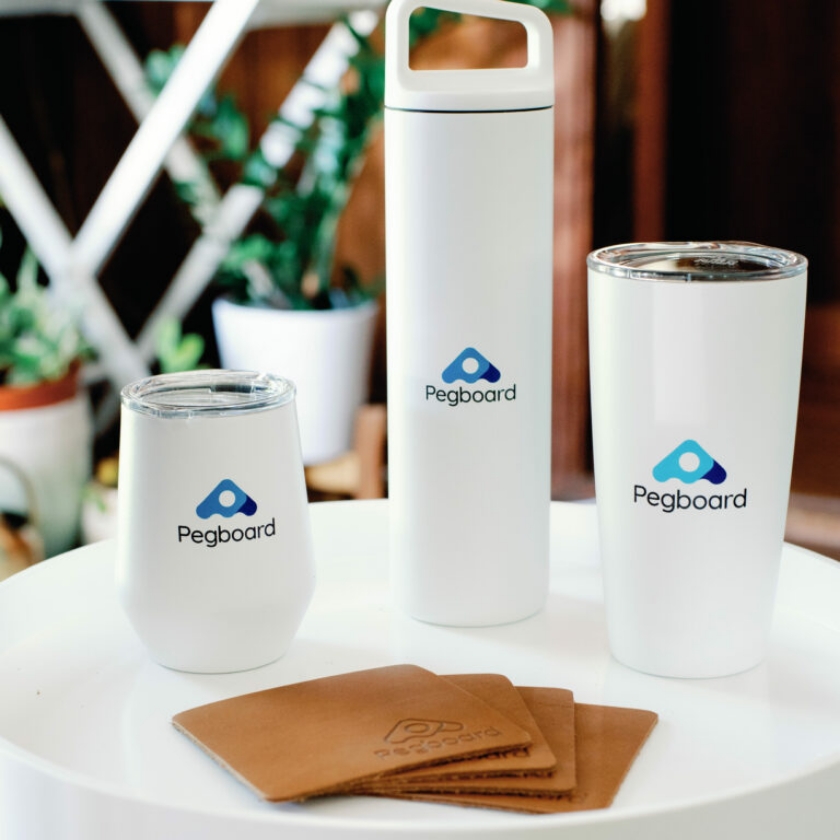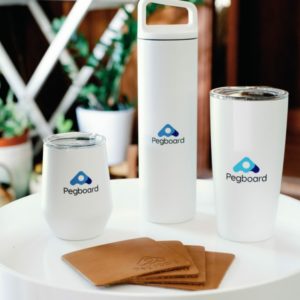 There are many ways to utilize brand merchandise. While raising brand awareness is essential, building relationships is vital. Great relationships translate to not just an increase in sales but lasting results. So, below are four reasons why branded merchandise is important in 2022.
1. Creates a Strong Identity 
Creating brand merchandise is essential to cultivating a solid business. Branded merchandising is the first thing a customer sees and how they'll remember you.
So, creating excellent promotional products helps build your brand's identity. The good news is that branded merchandise fits into any business model. 
First, it's best to know your audience and what makes sense for your brand. Perhaps t-shirts or clothing with a logo or message works best for you if you have a particular design.
The branded merchandise introduces your business to the consumer. So, keep the consumer in mind while leaving a remarkable impression.
Having aesthetically pleasing merchandise is vital for many brands. However, utilizing all five senses aids consumers in the decision-making process.
Therefore, creating tangible goods that fit into your brand is critical. In the design process, keep your competitors in mind, as it'll help your audience distinguish your brand from another promotional products company.
Your branded merchandise must be unique and easily recognizable. Many businesses fail because they lack individuality.
Other companies may be unsure how to set their brand apart from the competition. It's essential to keep your brand and customer in mind when creating merchandise:
Color patterns, schemes

Fonts

Graphics
Along with the eye-catching appeal, it's also crucial to be mindful of trends in today's age. Being aware of environmentally friendly products appeals to many. For example, using promotional products from natural or recycled materials is essential. They're both eco-friendly, long-lasting, and durable and may set your company apart.
While business cards are a great tool to grow your company, so are merchandise products. Unfortunately, business cards usually get thrown out.
However, if given a t-shirt, mug, or pen, you'd probably keep and enjoy each practical product. Think of merchandise as your elevated business card. 
Step into your customer's shoes and what they would like, and how to capture their attention span. A product or brand name comes to mind faster when customers see the logo daily.
Cultivating brand identity with merchandise is the first step toward inflating your business. Think of what promotional products make sense for your company while keeping the consumer in mind.
Soon, you'll create unique, memorable products that attract new eyeballs to your company.
2. Builds a Relationship With Your Customers
The branded merchandise provides an emotional connection and attachment to your customers. First, customers wear what they enjoy wearing and using. Practical items also make incredible branded merchandise. Your consumer will invest when they feel an emotional bond.
Merchandise makes customers feel like the brand cares about their needs. People also crave unity, like they're a part of a group while creating fellowship. Relationship marketing is vital for long-term success by fulfilling the customer's felt needs.
Next, when customers feel valued and supported, they'll share branded merchandise with others. Even if people wear merch in public, other people may take notice. Soon, your brand merchandise will create higher traffic to your website.
There are many benefits to providing a profound, emotional connection. It's essential to give the including:
Positive recognition

Sets your brand apart

Creates brand loyalty, repeated customers
When customers spot a logo with elements such as a shirt, it'll bring comfort and familiarity. Additionally, many companies sell promotional objects for free. Freebies spread the message while standing out from the crowd, sparking interest.
According to the 2020 Advertising Specialties Impressions Study, promotional products are excellent advertising. Also, in the study, 57 percent of consumers keep and save promotional products for at least five years.
Additionally, the higher the product's quality, the longer the lifespan the effect lasts.
You must also offer your employees free promotional products to boost morale. If you have a team of employees, keeping them happy is also critical.
Not only do they make perfect gifts, but they also show employees appreciation and care. Showing off a company logo on a pen or accessory promotes a robust and healthy company culture.
In 2022, there are ways to embrace branded merchandise, including:
Giveaways, prizes

Brand ambassadors, social media influencers 

Events

Trade shows
Building a relationship with your consumer is essential to starting your business, including branded merchandise. You'll gain loyalty from your employees and new and returning customers.
Mixing it up is necessary to acquire excitement and momentum. Adding giveaways, prizes, and events overall helps your brand. With digital media, social media influencers or brand ambassadors are also beneficial.
Merchandise boosts company morale and promotes a strong sense of community. While you may spend money before making money, branded merchandise is cost-effective. In the long run, you'll see an increase in profit.
3. Branded Merchandise Is Cost-effective
While it seems expensive initially, branding your merchandise is cost-effective. First, you'll save money on television advertisements and billboards with promotional products. Your branded merchandise is your walking billboard. You can save in specific ways if you keep the consumer in mind.
Placement of your merchandise is also essential. Think of your customer demographics and determine where to offer your products. Whether a coffee house or store, it's good to know where your target consumer congregates. So, your branded merchandise will seek a higher profit.
Selecting areas with the best reach results in higher sales. Additionally, branded merchandise combines both online and traditional marketing. For example, your company can offer merchandise to a particular group of people. For example, you can give to those who sign up for a newsletter or reward returning customers.
Social media is also a fantastic way to mix the two marketing strategies. For example, it's easier to post online about merchandise you're selling at a local event.
Another way you'll save big is with large bulk quantities. The more you buy, the lower the price is. You can start with smaller items when figuring out what merchandise works best. Then, with time, you can gain promotional products at a higher cost.
Also, buying in bulk is cheaper than a stand-alone product. It's a win-win; the consumer will receive an excellent product. However, your investment will be smaller.
Although networking and paying social media influencers comes with a cost, the risk is minimal as it'll increase sales and popularity. The great thing about online marketing is gaining a larger reach. Another bonus is there are minimal upfront fees compared to large billboard advertising.
4. Earns an Additional Income
One of the best reasons to create branded merchandise is to gain additional income. There are many lucrative ways your business can earn money in 2022. First, make your brand visible online for maximum exposure.
Smaller accessories, such as key chains, hats, and mugs, are always in high demand. As a result, accessories and apparel retailers expect to grow to 194.4 billion dollars by 2024.
In addition, estimated online sales will produce around 600 billion dollars by 2024, so the time to get in on the action is now.
Investing in premium quality materials sets the tone for your business. Start with accessories if you can't afford soft, well-made clothing pieces. You won't get another first impression, so quality is better than quantity.
Earning additional income is easier now than ever with e-commerce options. With e-commerce options, you can create and sell directly through print-on-demand websites. But, first, you'll spend time and energy creating a product.
However, the hard work pays off once branded merchandise finally uploads to an online platform. Soon, you'll reap the benefits of passive income and promotional products.
Popular platforms to achieve success include the following:
Shopify

Printful 

Wix

Amazon

Etsy
Many print-on-demand platforms take care of packaging, shopping, and printing. Therefore, you won't have to buy in bulk and can easily create and view promotional products. However, shipping may take longer, and returns may be tricky to navigate.
Many options are available if you're considering starting your branded merchandise line.
Overall, branded merchandise keeps customers happy while generating new leads efficiently. The earning potential is endless, as income expects to grow over the next few years. Brand merchandise can elevate your company to new heights while creating passive income.
Final Takeaways 
When cultivating new strategies, let branded merchandise be the top on your list. Although there's plenty of competition, it's not too late to add new revenue streams to your company. In addition, let your unique brand culture attract the right consumers.
Overall, building and maintaining relationships help form a strong connection with your customers. 
With the wave of social media, you'll save on billboard advertisements. Online advertisements and marketing tools are great, but you no longer have to spend a fortune. Instead, you'll find promotional products beneficial and lucrative as a company.
So, now your guide to why branded merchandise is essential in 2022 is complete. You're on your way to building your community while earning additional income