Why do businesses give away promotional products? The answer is to generate leads.
Is giving away promotional products what businesses are supposed to do? Doesn't everyone love a new, shiny pen given to them as promo merch by a company they passed by at a community event?
Sometimes business promotional items are last on the marketing list of ideas of busy companies, especially with the added expense and what seems like little return on investments they provide. 
However, promo merch, especially logomark promo items, is important company branding. Branding your company is essential, but so is using that branding to generate leads. 
Still, this article takes company branding to a whole new level and turns it into generating leads and converting them into actual return on investment (ROI).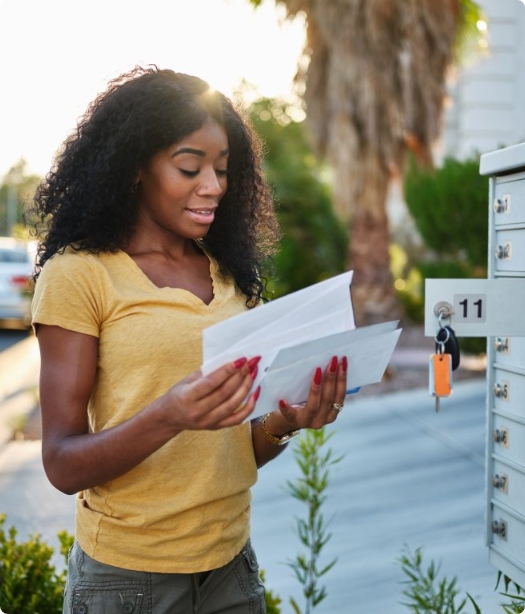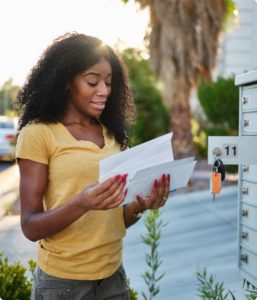 What Are Leads
What are actual leads? A true lead comes from an individual who has expressed interest in your company, products, or services. Lead generation attracts the stranger and converts them into the above information – a genuine lead. Lead generation is crucial to help sustain and grow revenue by attracting new business. 
Let's look at some of the real reasons why companies should be using promotional products near me to generate actual leads for their business and how it will help increase their overall revenue.
I'll share below 5 unexpected ways to generate leads with promotional products and methods to use promotional products near me. By incorporating these strategies, you can expect your promotional items to work for you and see an increase in the number of leads your company secures.
Offer Incentives for Referrals to Generate Leads
Word of mouth is a great way to gain new customers, and what better way to have current customers share their positive experience with your company than to offer incentives for referrals? If you receive a customer referral that turns into an actual lead, why not reward the person who referred them by sending a small thank you gift.
One company we know has a tiered referral incentive program that sends business promotional items to the participating customers. Once a customer makes their first referral, they receive a logomark promo cup from the company. After they refer 3 friends, they receive a travel cooler, and with their 5th referral, they receive a full-sized cooler as a big thank you for the constant word-of-mouth referrals. 
Their customers are always excited to participate in the program and get serious about making sure to tell their friends and family about the services offered by the company. 
Client business gifts do not have to be big or expensive. There are many available options of thank you gifts that can be sent out by searching for "promotional products near me" to view all the possibilities. Even the littlest referral thank you business gifts can make a big difference to a customer and show your genuine appreciation for being their selected company of choice. Giving out holiday business gifts during Christmas can be a great way to connect with your customers or clients to show you appreciate their business. 
Provide Promotional Products to Your Sales Team
When your sales team is trying to close deals, branded merch is a great tool to have on hand. If you're starting at the beginning of trying to work out a sales deal, try leaving small and inexpensive branded gifts as a thank you for their time and a reminder of your company as they continue their venture.
If your sales team is close to sealing the deal, it's a good idea to arm them with several well-branded items they can leave with the client at the end of the day. The items will constantly remind the client of what your company has to offer, and they'll remember what makes you stand out over other companies.
Most promo companies near me will have a wide variety and selection of gifts from small to large that can be customized and branded to not only brand your company but help play a role in getting the customer to sign on the dotted line. Custom business gifts can be a great way to make the sale.
Connect Online
Creating an online rewards dashboard or a contest where customers receive a ticket or promo code to enter online on your website to receive promo merch is a great way to acquire leads. You offer rewards and promo merch, and the customer gives you their contact information, and it's a win-win for both. Once you receive their contact information, you can continue to connect with them through targeted marketing, such as specific email marketing campaigns.
This type of strategy is excellent for large events where you can hand out rewards cards or codes to generate leads, and the customer can go online at a later time to redeem their prize.
Promotional Products at Trade Shows
Get quality leads. Suppose you are a company that participates in a trade show or expo events. In that case, you know that eventgoers are usually bombarded with lots of different promo merch, especially a lot of the same items. Use promotional companies near me to help you look for unique business gifts to hand out. Something that stands out from the crowd and makes them remember you. 
A unique idea that one HVAC company had at an expo event was to hand out little gel packs in the shape of a home. You could use the gel back cold or heat it up, both referring back to their services offered of heating and cooling. 
Take advantage of tiered reward program offers at these types of events. A lot of people walk booth to booth to see what the company is offering and what sort of promo merch they can get their hands on. Consider creating a program where if a potential customer visits your booth, they receive a small thank you gift. If they give you their contact information, they receive a medium-sized reward item, and if they set up an appointment for your services, they receive a large reward item.
Another great idea is to offer referral reward gifts for those who refer others to visit your booth. They would bring the person they told about your booth back to visit. Again, you would use the tiered method here where they would receive a small gift for bringing someone back to visit and another gift if the person they brought back gives you their contact information.
By collecting the contact information at the expos or trade shows, you can use it in the future for continued targeted marketing regarding specific services or goods they are interested in.
Step Into the Digital World 
We live in a world that relies heavily on technology. If you want to drive home leads, you need to connect with them on a level they are interested in. 
There are several great ideas to bridge the gap between traditional promotional items and those that are technologically advanced. Items like company-branded styluses or USB flash drives with your company's logo are great ideas. 
In addition to giving out more digitally friendly items, you should consider listing your company's socials on the marketing items you are giving away. Providing your company's socials 
encourages people to visit the sites and learn more about your company and offerings daily. 
QR Codes are also a great addition to attract tech-savvy clients who enjoy the ease of a quick scan to be invited into your company's world. 
Consider a Gift Box
Gift boxes are a great idea and a great way to showcase your company. When you construct a gift box of several promotional items, it's a great idea to think about items that correlate to your company or your company's products and services. 
Invest in quality promotional products that show off your company. Supplying the potential client with the gift box shows how serious your company is and helps them envision using the items, therefore, remembering your company's brand. 
Pair likely items together, such as a customized pen, notebook, and a travel coffee mug. Perhaps you are a start-up tech company, and a good idea might be a company logoed mouse pad coupled with a t-shirt and sunglasses. The company mouse pad makes sense for the tech start-up part of your business, but the t-shirt and sunglasses could appeal to a younger audience who is interested in working with that particular company.
Use Your Tools Wisely 
As we've discussed, promotional items should not be one of your list's last low-lying hitters to generate leads. You should take the time to consider in-depth what sort of promo merch highlights your business and showcase your company. 
Several promotional items are available that you can choose from, from pens to umbrellas to really high-end gifts. You can be as creative and unique as you want when selecting the items you will use for your company. 
When you think of your company's promotional items, remember to think of them as lead generators instead of just branding tools. The ideas of promotional products near me are endless, with creative options and ideas to help your company's sales and marketing strategies surpass expectations and see some serious gain in ROI within your business.